Great Sales People
Deserve Great Sales Jobs
How it Works:  3 Simple Steps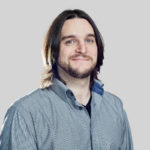 Great Sales People deserve Great Sales Jobs
Bob wanted to find a new position as a sales manager in an automotive dealer.  He had a career, he wanted a position where he loved the organization and 'fit', and where he could grow into a General Manager role.
Great Sales Jobs are Hard to Find
We make it easier.  We found Bob a hi-quality match with a leading Car Company in his local Cincinnati area within 2 weeks.  Bob is now their acting head of Sales and managing a team, and is very happy with the move.
*Real client, name changed
"I have been in automotive sales all my life.  My Dad was in the business his whole life.  I have had some good jobs, and some bad jobs – but talent.fit found me a great job – one of the best."  Bob Davis
We use machine learning, assessments and advanced talent analytics to help companies and talent find each other.
To connect great sales talent with great sales jobs.
Welcome Sales Professionals
Thank you for your interest.  Our passion is finding great sales jobs for great sales people.
Please fill in the following form, and we will be in touch to learn more about you and your ideal job shortly.