Ready to Hire
Your Next Sales Superstar?
How it Works:  3 Simple Steps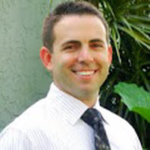 Hiring SDR's is Hard
Salesroads gets 4,000 applicants every year for its Sales Development Rep (SDR) positions.  They turned to talent.fit to get better hires, faster. And they are happy with the results.
They are not alone.  Viking River Cruises is the world leader in premium cruises with thousands of employees and hundreds of salespeople.  They also work with us.
Both companies know that > 50% of SDR's leave in the 6 months and  that this is a pain that nearly all companies with sales teams face.
SDR's are a demanding position to hire for where the best applicants are often straight from college, with no relevant job experience.
It is hard to screen for future success in this role.
Entry level SDR's, on average, take weeks to months to hire, 3 months to 'ramp up' to full productivity, and the recruitment and training costs are high. But SDR's still tend to last only 12-16 months industry-wide.
LetTalent.fit Make Your Next Hire
"Our company gets over 3,000 applicants each year, and still struggled to find the perfect fit. This is a life saver" 
Jesse Leeds, Head of HR at Salesroads
We use machine learning, assessments and advanced talent analytics to help companies and talent find each other.
To connect great sales talent with great sales jobs.
So You Need a Great Salesperson?
Perfect.  We stay up nights and work weekends finding company-transforming talent for great organizations. 
So, if you are have a need for top sales talent, get in touch.